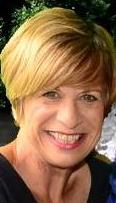 Many thanks to Lynda for allowing us to share her words, prepared for the 2014 Gifted Awareness Week Political Panel, on the giftEDnz blog.
In my work as a teacher educator with a special interest in gifted education, I have the privilege of being able to spend time out in schools. What I am going to say next is not so much about teachers and schools, as it is about the present education system and government policy, or lack thereof.
The reality in the NZ context is that the majority of provision for gifted and talented students happens in the regular classroom context. As a direct consequence, ALL teachers are teachers of the gifted.
I see some wonderfully resourced and responsive programme options for gifted and talented students happening within regular classrooms, and as withdrawal enrichment and accelerated opportunities within schools. But I don't see them happening consistently.
I see brilliant teachers who have benefited from professional development opportunities or further study in gifted education, but I don't see them in EVERY school, or within all classrooms.
I see some primary and secondary schools with counsellors who are qualified to work alongside gifted and talented students and their families, but I don't see them nearly enough.
So WHY are these particular examples not evidenced as a matter of course throughout the country? Why is it that a 12 year old student, gifted in mathematics, can be working on a programme in Year 8 that is accelerated to meet his needs to the extent that he is nearly through the secondary school Maths curriculum? And yet in another school, I see similarly able students with glazed over eyes whose 'wheels are literally spinning on the spot' through a mismatch between their abilities and provided learning opportunities.
Gifted education in New Zealand has progressed positively in many respects over the last 14 years in particular, and Ministry initiatives introduced from 2000-2008 have certainly contributed to progress. No initiative has been more significant than the change to the National Administration Guideline (NAG 1 c iii) in 2005, whereby schools were required to demonstrate how they provide for their gifted and talented learners. Suddenly, all schools needed to consider how they define gifted and talented learners in their respective school communities, how they identify and respond to student abilities and needs, and how they evaluate the programmes that are initiated. Those considerations are required to be actualised as coherent school-wide policies and practices.
My personal challenge to the politicians here tonight would be to say NOW is the time to come out from 'behind' this NAG and resource gifted education adequately in all schools. Targeted funding for gifted education within the current special needs funding allocation would be a GREAT way to start! It's all very well to mandate what schools must do, but a mandate without adequate and on-going support will never achieve the required results across ALL schools. I would also like you to consider 'resurrecting ' two proposed initiatives that never gained traction back in 2002; firstly that all pre-service teacher education programmes contain a compulsory paper in gifted education, and finally, that professional development in gifted education be included for other professionals working with gifted and talented students and their families.
Gifted learners ARE priority learners and they deserve to be prioritised in your education policies..
Lynda Garrett
Senior Lecturer, Faculty of Education, University of Auckland