News
giftEDnz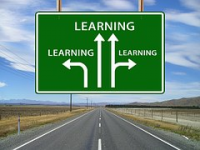 Every year, NZCGE, NZAGC and giftEDnz release a joint position statement on gifted education in Aotearoa. This year's one focuses on the need for specialisation in gifted education and specialist teachers.
"Our organisations believe that the need for all teachers to understand the nature and needs of the gifted does not obviate the need for specialist teachers. We believe specialist teacher knowledge and skills should be acquired through a professional pathway for formal pre- and in-service teacher learning alongside ongoing professional learning and development."
You can read the full statement here.