Te Manu Kōtuku lecture; From near to far: a future-change process
Dr Rosemary Cathcart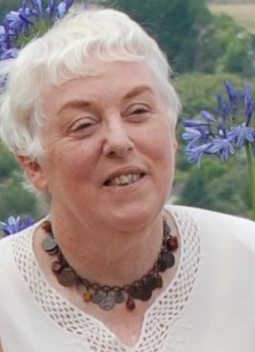 Click here to view Dr Rosemary Cathcart's address.
The history of gifted education in New Zealand has had more ups and downs than an off-road cycle track. Right now we're on one of the high points and the view is good. But only so far. The end of the track is not yet in sight, and the going is still tricky. There are still hills to climb, and the biggest one for gifted education remains the lack of teacher knowledge and understanding. While that remains the case, we're like someone tackling the off-road track on a tricycle. Despite the sustained efforts of all of us in this field, we still haven't breached that huge gap in teacher awareness. This paper suggests that there may be other approaches to explore which could ultimately be more effective. A different starting point is suggested, and a different route – not necessarily without its own bumps and curves to be successfully negotiated, but, we can hope, with more chance of the winning yellow jersey at the end.
Rosemary has been extensively involved in gifted education since the early 1980s and her work has reached all aspects of gifted education in New Zealand. She has been instrumental in developing programmes for children and young people, supporting parents, providing professional learning and development, writing books and articles, conducting research on moral development, and, perhaps most significantly, acting as one of our country's foremost advocates for gifted children and young people.
Rosemary is the recipient of the Te Manu Kōtuku award from giftEDnz, recognising her work; she is an Honorary Life Member of the New Zealand Association for Gifted Children, was awarded a QSM for services to education, and is the first person outside the US to be an invited member of the Columbus Group, an affiliate of the Institute for the Study of Advanced Development. Dr Cathcart established the first one day a week specialist programmes for gifted children through the George Parkyn National Centre for Gifted Education. Through that work, she became increasingly cognisant and aware of the needs of teachers in their professional learning, and in 2005 she established REACH Education, a specialist education consultancy that offers the Certificate in Effective Practice for educators.
Dr Cathcart served as foundation board treasurer for giftEDnz, stepping down from that role in 2013 but remaining one of our organisation's most committed and supportive members.